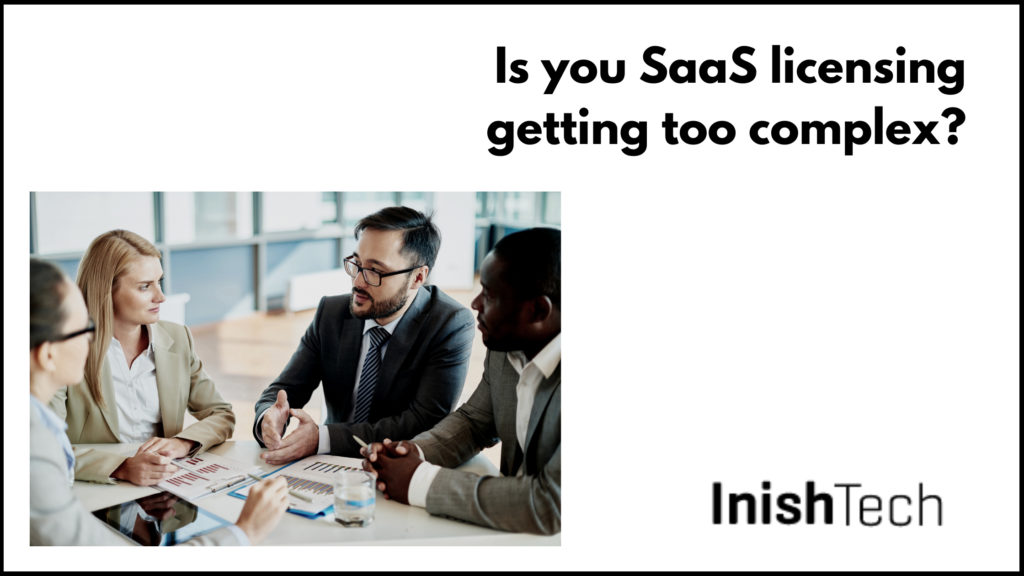 In 2010, Inishtech was one of the first Software Licensing providers to launch a cloud-based SaaS licensing service to ISVs. We were also the first to offer an Entitlements Management service for SaaS companies on Microsoft Azure. Although this was a departure from our traditional On Premise offering, we were surprised at the general lack of interest.
The general view seemed to be that Entitlements Management was not a priority. Reasons given included the simplicity of the commercial model (mainly per user subscriptions), less concerns regarding piracy and control over deployment provided by SaaS versus the On Premise world.
Over time it appears that SaaS models have matured and become more complex. Entitlements Management has become a bigger issue in terms of managing more complex and dynamic feature sets and in particular integrating this in a seamless lifecycle process from order through provisioning through billing.
It is not the case for every SaaS vendor, especially single product companies, but as the complexity increases so too does the need for a solution that simplifies the order to billing process.
InishTech are interested in your views on what the future holds for SaaS Licensing and Entitlements Management. Please share your thoughts with us at
You have identified a solution to automatically provision and maintain a tenant in your SaaS applications in compliance with the customer's contractual entitlements
You have identified a solution that will allow you to manage customers' full commercial agreements/contracts including application entitlements, subscription fees/charges and billing details
You plan to develop an in-house solution
You have yet to research your options
Please share your thoughts with us on our LinkedIn Polls: