Aidan Gallagher, Chief Executive Officer
---
Aidan has over 30 years experience in the Global ICT sector, primarily in leading the international Sales and Marketing operations of global software companies. Aidan was Executive Vice President of Similarity Systems, now part of Informatica Corporation (NASDAQ:INFA). During his tenure quarterly revenues grew over 20 fold in 6 quarters.
From 1997 to 2002, Aidan was Executive Vice President of Global Internet Security company, Baltimore Technologies (NASDAQ:BLM) where he oversaw revenue growth from under $1M to over $130M in four years. Previously Aidan served as Director of Sales and Marketing at Mentec International and re-joined the Board of Mentec in 2002 prior to the acquisition by Calyx Group in 2007. Aidan also served as CEO of Visibility International and held positions in Software Development with the Revenue Commissioners, Infocom NL, and Cara Group, a subsidiary of Aer Lingus.
He is a Member of the Board of eSpatial (www.espatial.com), an Irish company that is a leading provider of powerful mapping software. He also serves on the Commercial Advisory Panel of the University of Ulster and is Chairman of Aircraft Management Technologies.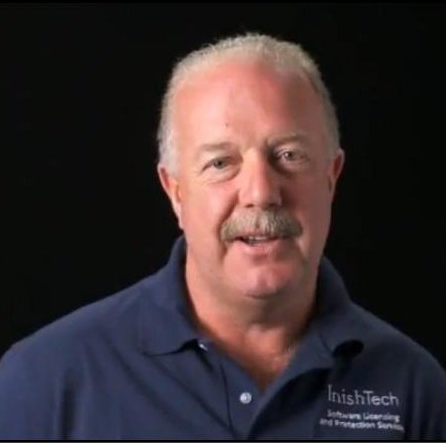 John O'Sullivan, Head of Engineering
---
John O'Sullivan has more than 20 years senior management experience in the ICT sector including 4 years as Executive Vice President (EVP) of Product Development for Baltimore Technologies. John served as Head of Engineering for CSK Software, a member of the leading Japanese multinational software and services CSK Group. He has held senior technical management roles in the Irish Defence Forces, where he designed and implemented several large internationally recognized IT projects.
John is a recognized leader within the ICT industry with a reputation for achieving operational excellence. He has a proven track record at EVP level in all aspects of international software product development in start-up, turn-around and established software product companies. He has also planned and executed several significant M&A and disposal programmes. A Chartered Engineer, John also holds a MBS in Information Systems from the Michael Smurfit Graduate School.