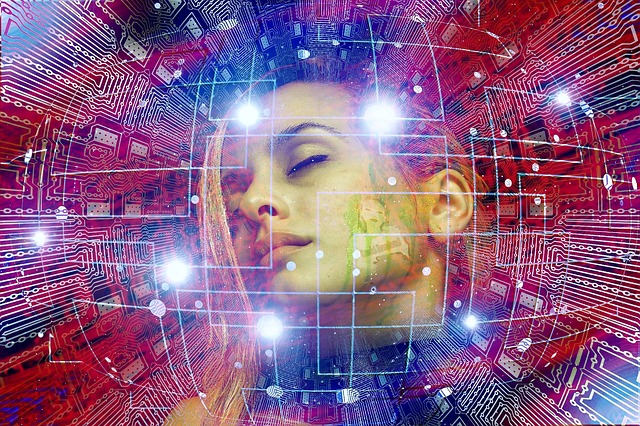 The overall percentage of Software Revenues from pure SaaS applications or subscription-based offerings continues to grow at pace. SaaS and subscription-based revenues currently (March 2020) represent slightly less than 50% of the market and are forecast to overtake Licence and Maintenance Revenues in the next two years (IDC).
Gartner predicts that by 2020, almost all new entrants and 80% of historical vendors will offer subscription-based business models, regardless of where the software resides.
This customer buying forecast presents a serious challenge to traditional On-Premise Software Vendors.
SaaS has changed how businesses acquire and consume technology solutions. SaaS allows customers to better align cost and investment offering more flexibility. On-Premise Software Vendors need to learn from SaaS and move their customer experience closer to the SaaS model or a Hybrid approach.
Traditional Perpetual Licensing and License Management Systems can be a significant barrier to making this change. Flexible, smart vendor licencing is available and brings benefits to Cloud-based, desktop-based software and even Hardware Appliances.
Some of the Flexible Vendor License Management options supported by Smart Licence Management are:
1. Managed Trials to accelerate sales
Managed trials are commonplace as part of a solution sales process. Trials allow customers to access your product to evaluate it for their needs for a predefined or flexible period, as required. Typically, trials periods can be 7 to 30 or more days, depending on how long it takes the customer to evaluate. In proactively managed trials, specific product features can be enabled on-demand depending on customer needs. Vendors can also choose to divert their solution to Community Editions at the end of the trial, where the software continues to work with a limited feature set.
Trials can be used for new customers and also for upselling new or additional features by enabling access for 30 days for evaluation.
2. Subscription-based Model to reduce upfront costs
Trends show that customers are favouring the benefits of SaaS type models across all solution types, even hardware appliances and device-based solutions. For example, Cisco experienced a positive financial experience in moving its network switches to subscription pricing.
Subscriptions are typically user-based, where vendors grant users access to a specified set of product features for a predefined period. You can have add-on up sales for additional features, as you require. You can apply the usual restrictions, for example; limits on usage, limits on the number of devices and more.
SaaS is both a charge model and a deployment model. The move to Subscription charge model can have significant impact on how a company engages and interacts with its customers.
3. Usage and Consumption-Based Models to align costs with benefits
We are all used to the Prepay and Pay-as-you-Go pricing plans on our mobile/cell phones, with usage or monthly fee with a base usage and excess usage fees. Most operators are also funding the cost of the phone itself within their plans. Customers respond well to the choice of multiple offers from phone providers which they can tailor to suit their needs.
Usage-based pricing can be offered on a per unit of usage or banded by numbers of units or transactions. Vendors can also sell pre-paid credits for a volume of usage with no recurring billing commitment.
4. Feature-Based Model to allow customers more choice
You may have read stories where Tesla, in emergencies, remotely increased the battery life on customers' cars to that are usually only available in a higher cost model. Many Vendors ship full-featured flagship products with many features disabled to fit the customer's chosen price plan.
Feature-based licensing allows a vendor to create multiple feature configurations, with associated price-plans, while deploying a single full-featured product. The ability to deploy a single version of a product reduces costs through simplifying shipments and product management, for Cloud, Desktop or Devices based solutions.
By deploying only full-featured products with the remote flexibility on feature access and price plans, vendors can meet changing customer needs and optimise revenues.
5. Self-Service Licencing to streamline customer interaction and avoid delays
Many SaaS solutions allow customer administrators to add, remove and change their users and licences, and see their monthly bills updated immediately. Microsoft Office365 and Amazon' AWS are good examples of this, allowing users to scale up and down according to their needs.
Self-Service is a convenience for the customer and a reduced administration cost for the vendor. Vendors can provide self-service licencing for Desktop and Device-based solutions via a customer portal, enabling customers to view and change their licenses to suit their needs.
With user-based licensing, the customer can manage numbers of licences and assignment of licenses to individual users. The customer can also schedule any setup or implementation services required through the self-service customer portal.
Conclusion
For many years, software buyers have complained about the lack of flexibility with limited purchase and deployment options, plus complex licensing and costly unwanted and unused features or solutions.
SaaS has shown a better way. It is up to software and hardware vendors to adapt and enable customers to buy what they want, use it how they want and pay in a model aligned to their business.
Smart Software Licensing is vital if you want to successfully emulate the SaaS model. With a flexible Smart Licensing Solution, the different licence models and business processes are not mutually exclusive. Vendors can use mixed models selectively across their product range to meet the needs of their business.
Modern Cloud-Based Licence Management solutions, such as InishTech's Software Potential offer this flexibility to vendors of Cloud, On-premise or Device based solutions allowing them to compete more effectively, focus on developing their solutions and improving customer experience and relationships.
Visit www.Inishtech.com for more information.