---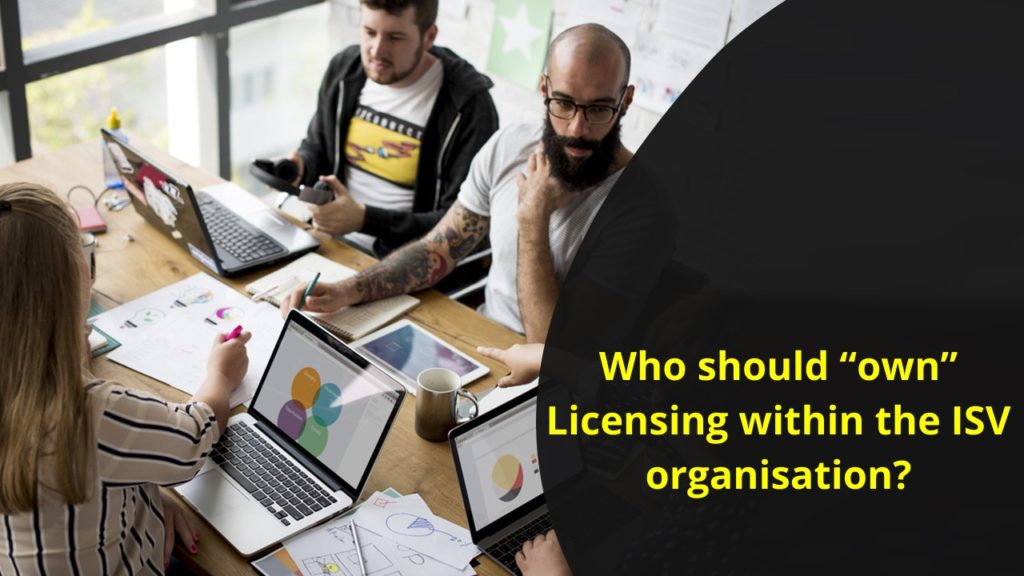 Licensing – opportunity or barrier
Most ISVs recognise the need to effectively control the deployment and usage of their software to maximise revenues. For SaaS vendors, this presents less of a challenge but any ISV that deploys all or part of their application on customer or third-party sites will typically focus on Licensing for ISVs as the way to best manage this challenge.
Traditional Licensing
In the past Licensing was often considered as a one-stop-shop to prevent misuse or piracy of expensive code and IP. This was ok to a point but was typically implemented with little or no regard to how Licensing can act as a barrier to making your customer experience more seamless and how flexible licensing can make it easier for customers to buy more products.
The task of implementing a Licensing strategy regularly fell to the Engineering Team whose priorities rightly were focused on getting a high-quality product delivered without necessarily considering how commercialisation could be maximised.
Licensing Stakeholders
Times have moved on and ISVs now recognise the need to broaden the Licensing horizon and look at all aspects, both Protective and Proactive, of how Licensing can impact revenues and customer satisfaction.
So – who is best placed to manage this effectively. The answer is probably different depending on the size and maturity of the ISV. In Start-Ups the founder or CEO will tend to control most key decision processes. In larger companies, there can be multiple stakeholders.
Engineering and Product Development?
Choosing the correct solution and tools for Licensing should always be a consideration for Engineering. Security, ease of development, and future upgrading are all areas that can be badly impacted by a poor Licensing choice so good technical impact is vital.
Product Management
PM is a key stakeholder. They typically look at all aspects of the product across the organisation and are best placed to take on board the inputs of Sales and Marketing when it comes to maximising sales opportunity in areas such as:
Managed Trials
Product Packaging – Feature Sets
Ease of upgrading to higher cost versions
Revenue models – upfront versus subscription
Customer Relationship Management
People dealing on a daily basis with customers are the ones who often feel the brunt of customer dissatisfaction with the difficulties of dealing with a Licensing process that is not fit for purpose. Ease of upgrading or re-deploying licenses are regularly quoted as serious issues.
Sales and Marketing
ISVs want to control piracy and minimise any revenue loss through misuse but they mainly want to ensure that customers can buy what they want, when they want, in the easiest way possible to ensure that every revenue opportunity is taken. Sales and marketing input is absolutely key to a successful Licensing Strategy.
Summary
Licensing is a key issue for ISVs but often is considered for purely negative reasons. Involvement by all key stakeholders is vital to getting it right.
Different organisations may decide which departments take the lead but as a minimum, they should take on board the input and requirements of all those involved to ensure the correct balance of control versus opportunity management is achieved.
For more information see www.inishtech.com